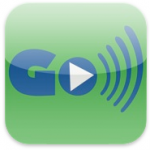 Application: Tales2Go

What it is: Tales 2 Go is a fantastic app that brings stories to life and sparks kids imaginations by introducing them to audio stories from leading narrators and storytellers.  Tales2Go makes anytime story time!  Students have on-demand and unlimited access to over 1,300 books and stories from leading authors and storytellers.  The stories are geared for kids 3 years old to 12 years old with book and story selections ranging from fairytales to classics like Curious George Rides a Bike to popular series and characters such as Diary of a Wimpy Kid and How to Train Your Dragon.  Tales2Go is a free app to download but to access stories you must subscribe to a plan.  There is a 30 day free trial.  The on-demand stories can be purchased for $2.99/month, $6.99 for 3 months, or $24.99 for an entire year of listening.
Right now Tales2Go is giving FREE subscriptions to Schools and Educational programs!!  The award winning Tales2Go service is completely free for educators up until January 15, 2011.  Each subscription will remain valid through June 30, 2011.  Up to five mobile devices (i.e. iPhone, iPod Touch, iPad) can be used on each account, allowing for multiple classroom use.  Instantly increase your classroom audio library with this FREE offer from Tales2Go. To take advantage of this limited time offer, a school/teacher needs to:
1. Visit tales2go.com/schoolpromo and fill out a short form that will register your school.
2. Download Tales2Go from the Apple App Store on an iPhone, iPod Touch, or iPad.
3. Launch the app and sign in using a school email address designated in the registration form.
* The initial account status will be "trial" but the account will be updated shortly after.
How Tales2Go can enrich learning: Tales2Go is an incredible app because of the on-demand nature of the audio book library.  Students instantly have access to 1,300 stories including popular titles and classics.  Your classroom library is about to expand substantially!  Use Tales2Go as an audio listening center.  Set up classroom iDevices (iPhone, iPod Touch, iPad) as a listening center.  Only have one device (or your personal device)? Set it up in a speaker/dock or with headphone splitters and let students listen to stories together.  Tales2Go is a great way to build listening comprehension, excite students about reading and literature, act as a read-along for struggling or emerging readers, and as a supplement for instructional activities.  As students listen to the audio stories they will be exposed to advanced vocabulary and build listening and comprehension skills necessary for all readers.
Be sure to let parents know about Tales2Go, audio stories are a great way to keep kids occupied and learning in the car, after school, while dinner is being made, or before bed.
You can follow all the latest news about Tales2Go on Twitter: @tales2go
Devices: Compatible with iPhone, iPod touch, and iPad. Requires iOS 3.1.3 or later
Price: Free!** (iTunes Link)