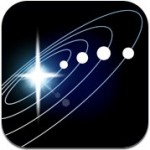 Application: Solar Walk
What it is: Solar Walk is an incredible 3D astronomy application packed full of beautiful graphics and animations of the solar system.  The graphics are very realistic, even allowing students to see clouds and the relief of mountains, lakes, and oceans of the Earth.  This 3D solar system lets students zoom in, out, and investigate planets and the solar system from different angles.  There is a built-in time machine feature that lets students travel through time to see where the planets were positioned in the past and determine where they will be in the future.  Students can take a virtual journey to a planet by taking a "rocket" (icon) to fly to the planet.  Students can learn more about each planet by tapping the "i" button.  Students will find general information, the mass of the planet, the radius, distance to the sun, and the internal structure complete with the picture and science missions.  Students can choose individual planets and explore each of the planets moons.
How Solar Walk can enrich learning: Solar Walk gives your students a realistic look at the Solar System.  The time machine feature is excellent and will help students visualize the changes in the Solar System over time.  Let your students take a virtual field trip to the planet of their choice to explore and report back to the class about.  Students can become astronauts and take a virtual "rocket" ride, flying to the planet of choice, getting an in-depth look at the planet, and exploring each of the planets moons.
Use Solar Walk to introduce your students to the Solar System, learn more about the planets in our Solar System, or as the basis for a creative writing activity.  Students can travel through space and then write a fictional account of their space travels.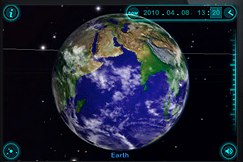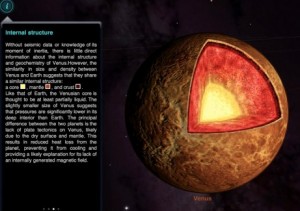 Devices: Compatible with iPhone, iPod touch, and iPad. Requires iOS 3.0 or later
Price: $2.99 (iTunes Link)**