Apple recently updated iBooks so that PDF documents could be read natively directly in the iBooks application.  It is simple to add a PDF to the iBook bookshelf from iTunes with 5 easy steps:
1. Connect your device to a computer.
2. Click on the Books icon in your iTunes Library in the left side bar.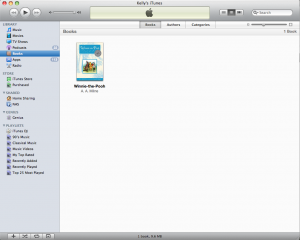 3. Drag the PDF from wherever it is saved on your computer and drop it into Books.  (From here you can change the title, author, illustrator, and genre of the book if it isn't displayed correctly.)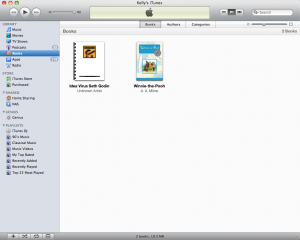 4. Click on the iPad or iPhone in the device list and click on the Books tab.
5.  Make sure the box next to the PDF that you added is checked and that Sync Books is checked.  Click the "Sync" button.
It couldn't be easier!  Now you can create custom textbooks and reading material for your students virtual iBooks library.  Students can create their own "published" PDF books for their iBooks library and swap finished stories saved as PDFs.